TODAY IS THE LAST DAY to enter the 84th Statewide Landscape Exhibit: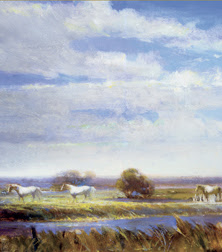 84th Annual Statewide Exhibit

In a Golden State
Ed Penniman: Curator
Juror: David A. Leffel
We are delighted this year to host one of the most accomplished and collectable painters of our time.
He is a painter, teacher, and author of several books on painting. For more about this year's juror, lecturer and demonstration artist:
"Best of Show" $5,000 Award
plus
$4,000 additional cash awards!
Reception:

June 14, 3-5pm
Deadline:
Jpeg & Prospectus deadline:

TODAY

April 9, 2014,

11:59pm
Santa Cruz Art League
526 Broadway
Santa Cruz, CA 95060