I like the landscape a lot!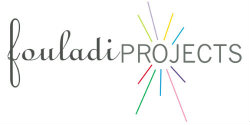 "Shifted Perception"
New Paintings By Marcus Payzant
Opening reception for the artist:
Join us

t

his Friday, March 15th 2013, 6 to 8pm!
Show will be on view through May 11th, 2013
Fouladi Projects is pleased to present a new body of work by American painter Marcus Payzant. His

work is

composed of an artfully choreographed

mix

of abstract shapes, painterly brush strokes and

sensitively

rendered imagery.

The disparate styles co-mingle curiously, prompting a shift in perception, and provoke commentary about what might be otherwise overlooked. Payzant's work also explores his intrigue with animism, the belief that a spiritual essence emanates from all things, both inanimate and living. Detritus, carcasses, rocks, etc. become "relics" worthy of contemplation, and through

his

pr

o

cess of recontextualiz

ing

these objects

upon

the canvas, they take on new meaning. His depiction of entropy within nature reminds the viewer of both the beauty and inevitability of decay. By blurring the lines between what is familiar and what is unexpected, his paintings

resonate

a transcendent quality, inviting us on a visual journey

connecting

the past, the present and the future.
Payzant recently received his masters in fine art from UT Austin, where he currently lives and works.
1803 Market St

reet between Octavia and Guerrero

, SF 94103